ABOUT ME
Background
It was growing up in Pennsylvania that brought out my love of writing and being in nature. When other eight year old girls wanted baby dolls and other toys for Christmas, I asked for a typewriter. With my little blue portable typewriter in hand, I was able to take wild adventures without leaving my home. In our little hometown library, I would start at one end of the bookshelf and read everything that was offered. Of course, this was before the invention on the Internet so print books were not always so easy to come by nor affordable. I was always one of those weird kids who loved going to school to learn new and exciting things. The world held such a duality in life.

After I married and couldn't take the cold and dreary days of winter anymore, I packed up my family and moved to sunny Florida. Here in Florida I studied to become a Holistic Practitioner. In 1997, I became a Reiki Master and opened the Reiki Healing Ministry. Later, when I began teaching a variety of classes which included Aromatherapy and Herbology, I changed the name to the Reiki Center of Venice. Through my Center I have taught more than 200 different courses, certifications and workshops ranging from exercise classes to alternative therapies and energy work. Soon I became a CE provider and began offering my courses and workshops to Health Care Professionals.
I worked as a writer and photographer for newspapers such as the Venice Review, Venice Herald-Tribune and North Port Sun Herald. Later I wrote some articles with photographs for national magazines. It was through this experience as a paid professional writer that I began my journey to become an author. I still receive royalties today for books that I have written over a decade ago. What joy and satisfaction that has become in my life. A few of my books are available through Amazon, Books-A-Million, and the Sarasota County Library System.
Years later I became a massage therapist and opened the Reiki Center of Venice School of Massage Therapy and Bodywork. I graduated my first class of massage students in 2012. Hating all of the paperwork that a school requires of its administrators, I closed the schoo. Instead of countless hours behind a desk, I close to concentrate on teaching classes and workshops for continuing education hours to massage therapists, body workers and athletic trainers. I officially went back to the Reiki Center of Venice and here I am today. In December, 2015, I graduated cum laude with a Bachelor of Science degree from Siena Heights University, just weeks before my 60th birthday, proving that we are never too old to continue our quest for knowledge.
My husband and I will be celebrating our 42nd wedding anniversary in 2017 with our two sons and their spouses and three grandchildren here in Venice, Florida.
I have been truly blessed in this lifetime. It hasn't been an easy road to travel by any means but it has been mine and I have been grateful for the lessons that I have learned along the way and the amazing opportunities that have been offered to me. I heard someone say on the television just yesterday that if there was something that you really wanted to do, you would have done it already. This couldn't hold more truth to it as I look back over the years.
As I have begun checking off items on my Bucket List, I can honestly say that I have lived a full and complete life. I have loved and been loved. I have made a differnece in the lives of those around me, my life mattered. I am deeply honored to have touched so many beautiful spirits in this lifetime.
Love and Light, Always
Francine
Education
Graduated 12/2015 Cum Laude with a Bachelor Degree in Applied Science (Massage Therapy).
In the world of fitness and exercise, I have earned the following certifications:

A.F.A.A. for Personal Training
E.S.A. for Personal Training
E.S.A. for Bench Stepping
S.A.F.E. for AerobicTraining
A.E.A. for WaterTraining
Tai Chi for Arthritis

I have also had 180 hours of professional instruction in Tae Kwon Do along with teaching a variety of aerobic classes for more than 20 years.

Along with hands on experience in teaching physical and spiritual concepts in the fitness industry, I have designed many programs to fit the needs of specific groups of people. These groups include those confined to wheelchairs, seniors in assisted living facilities, children, and those with physical and mental limitations.

Currently I am an author, freelance writer and photographer. I own and operate the Reiki Center of Venice.
Through the www.ReikiCenterofVenice.com, I offer over 200 courses (onsite and through long distant learning) such as Qigong, Creating the Business of your Dreams, Ascension Reiki, Usui Reiki, Kundalini Reiki, Tuning Fork Therapy, Color Therapy, Crystal Balancing, Acu-pressure Facial Massage, Hand Therapy for Computer Users, DoIn, Makko Ho, Take a Deep Breath, and so much more.

In the world of alternative therapies, I have completed the two year course of Naturopathy Medicine through the Herbal Healer Academy and have taught such classes as Herbology, Aromatherapy, Bach Flower, and Reiki.

I currently hold more than 60 Master Certifications in Reiki including; Usui Reiki Master, Komyo Reiki Master, Karuna Reiki Master, Tera Mai Reiki Master, Tibetan Reiki Master, Kundalini Reiki Master, Ascension Reiki Master and more. I also hold more than 100 Certifications in Energy Work. For more information on these courses that I offer, please visit my website at:

I am a continuing education provider for:

The Florida Board of Massage Therapy
Florida Athletic Trainers
Natioinal Certifying Board of Therapeutic Massage and Bodyworker (NCBTMB)
National Athletic Trainers Association Board of Certification (BOC)
Professional Instructor and School
NAHA (National Association of Holistic Aromatherapy)
Board Certifications

Francine Milford is nationally recognized and board certified by:
ANCB (American Naturopathic Certification Board)
certified by ANCB as a Certified Traditional Naturopath (CTN)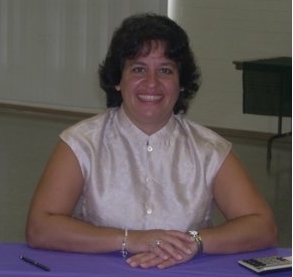 What Interests me
Interesting people and unique events, I love a good story.
Contact Me